1
27.10.2019
WEDCO VAR-X, die Revolution in Finishing
One Tool for all Finishing Operations
The underlying idea is the combination of large cutting radii of up to 1,000 mm on the flanks and the spherical tip. Due to the large flank radius, VAR-X milling cutters allow a significantly higher tool engagement and thus significantly larger stroke intervals with the same roughness depth as conventional ball-nosed end mills.
The result: Achieving maximum productivity due to the reduction in machining time and excellent surface quality with very little polishing effort.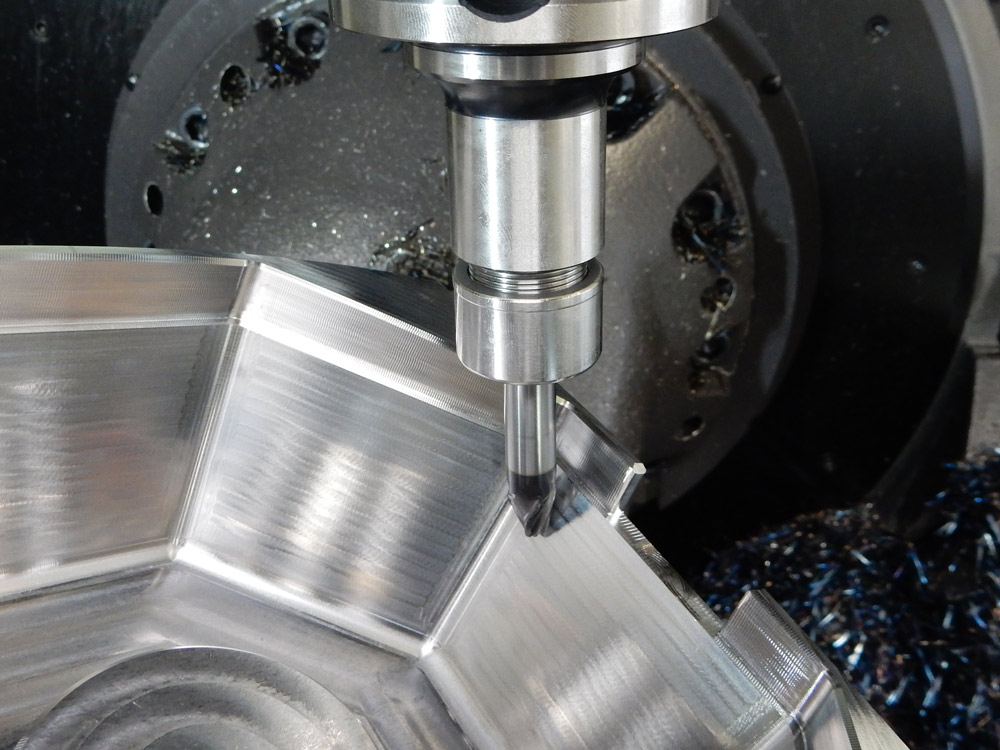 VAR-X benefits
Up to 90% shorter processing times due to significantly larger stroke intervals
Substantial longer tool life
Reduced polishing effort while achieving much better surface quality at the same time
Very wide application range, resulting in a lower number of tools required and reduced set-up costs
Very high wear resistance
Less load on your milling machine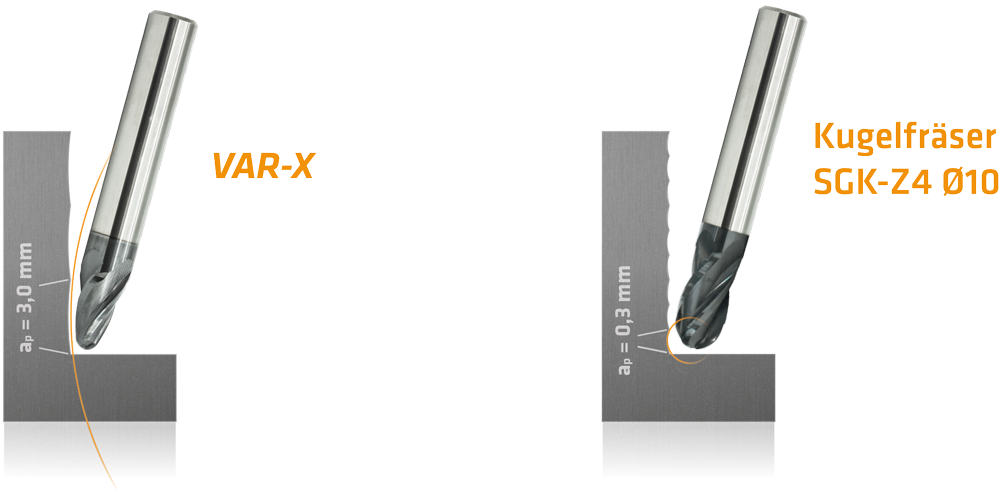 VAR.X
Saves time and money by shorter processing times and improved surface quality due to significantly larger stroke intervals
Ball-nosed end mills
Significantly longer processing times due to small stroke intervals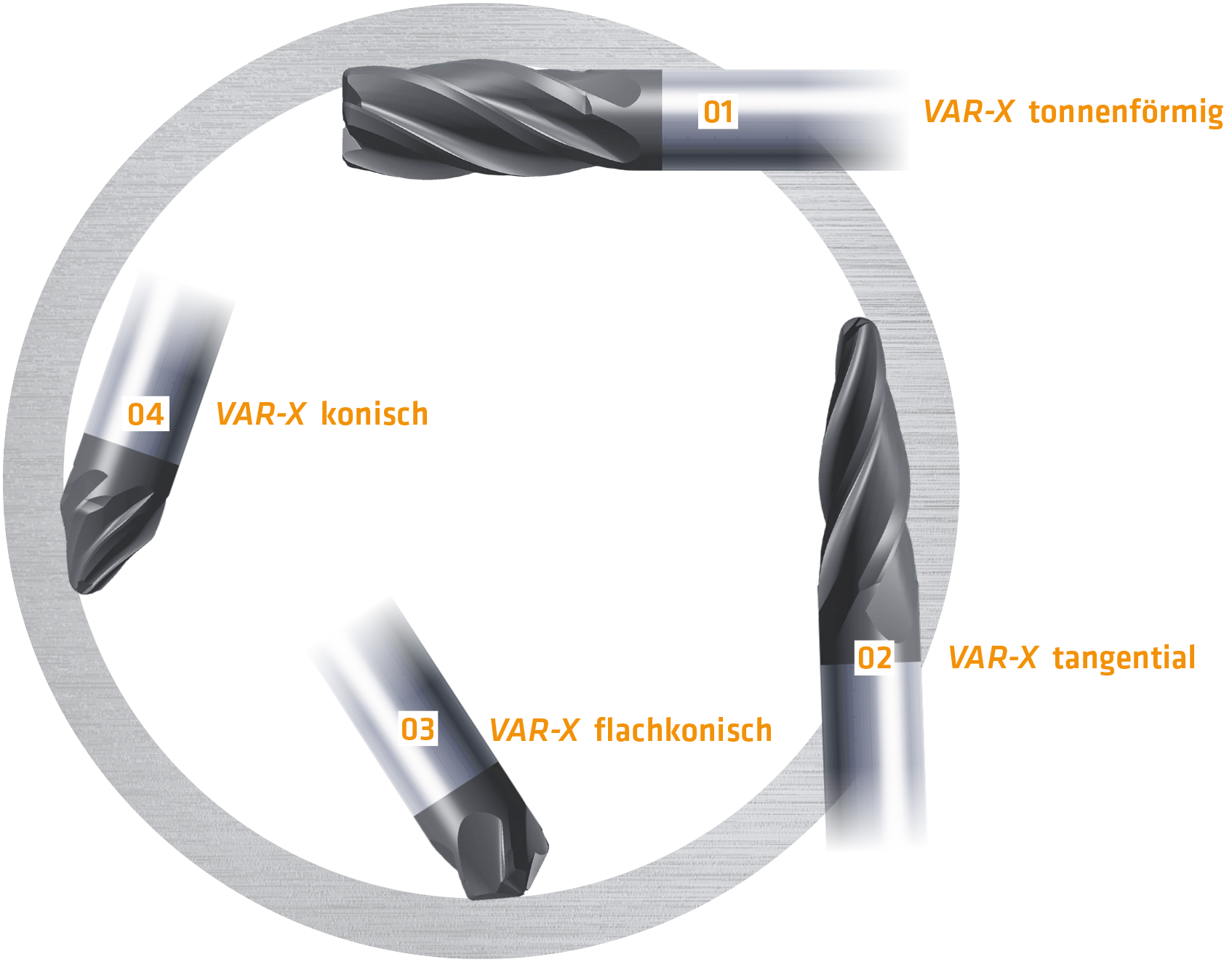 4 variations

VAR-X barrel-shaped
Resembles a wide T-slot mill due to its barrel-shaped radius and therefore perfectly suits for freely accessible surfaces without any interference contours
VAR-X tangential
The radius changes tangentially from the diameter to the ball-nosed end, ideal for deep, difficult to access cavities
VAR-X flat-conical
Due to their radius at the front, these tools are especially suited for processing the base and bottom surfaces of deep cavities
VAR-X conical
The radius is on a cone angle, which makes it possible to swing away from the component and thus reach deeper cavities
Based on these four basic shapes, we develop the right custom tool for your requirements and deliver it within 10 working days ex works.