1
Solid carbide standard tools and solid carbide & PCD custom tools from our own production in Vienna
Our innovative products and solutions are all created in our state-of-the-art production center in Vienna. Manufactured on the latest CNC processing machines, they are subject to the highest quality and control standards. Also, customized special tools are developed and manufactured here by our experienced development team in close cooperation with our customers.
Standard SOLID CARBIDE MILLS AND DRILLS
PREMIUM-SERIES
WEDCO Premium includes tools for a wide variety of requirements and all ISO processing classes. With a wide range of possible geometries and pioneering coating technologies, they guarantee outstanding tool life and persuade with exceptional surface quality and short processing times.
SILVER-SERIES
The WEDCO Silver tools offer a complete range for general steel and aluminum processing, from conventional milling to HSC and HPC applications.
By the special WESR coating, a very wide range of universal machining options for different materials is made possible.
DRILL-SERIES
The WEDCO "Drill" program offers high-precision solid carbide drilling tools for steel, stainless steel and cast iron, optionally with internal coolant supply and special coatings, adapted to the respective application and developed for the highest machining quality and performance.


12 production steps are necessary until a milling cutter reaches the level of perfection in quality and precision that we require in order to give it the "WEDCO Tool Competence" label. And this is the perfection that our customers rely on every day for their success.
Solid Carbide Custom Tools
Exceptional solutions for special requirements! The WEDCO range of catalogue tools offers suitable solutions for very many applications. But often the efficiency of production can be further increased by using special custom tools, saving machining steps and optimising tool life. Experience, a spirit of innovation and enthusiasm for tricky tasks are our strengths when it comes to developing the optimum special solutions for demanding customer requirements and supplying them in the appropriate quality.
PCD custom solutions designed by WEDCO – It is a fact that the customer base and the areas of application for diamond-based cutting materials are constantly growing. Diamond-based cutting materials such as PCD, MKD and CVD offer us many decisive advantages and are indispensable in modern machining.
Highest precision, best surfaces, paired with more productivity at the same time, are just some of the challenges we face nowadays. In order to meet these tasks, special solutions are becoming more and more important, as they give us the possibility to cover different machining steps as well as contours on the component with one tool. We take this circumstance into account by supporting our customers in this segment with our usual "Tool Competence". Our aim is to develop the optimum tool solutions together with our customers and to implement them on the machine.
Our customers are used to the highest precision, flexibility and short lead times from us. We are convinced that this "tool competence" in combination with know-how, high-quality products and experience will guarantee our customers an economically optimal process in the field of PCD applications.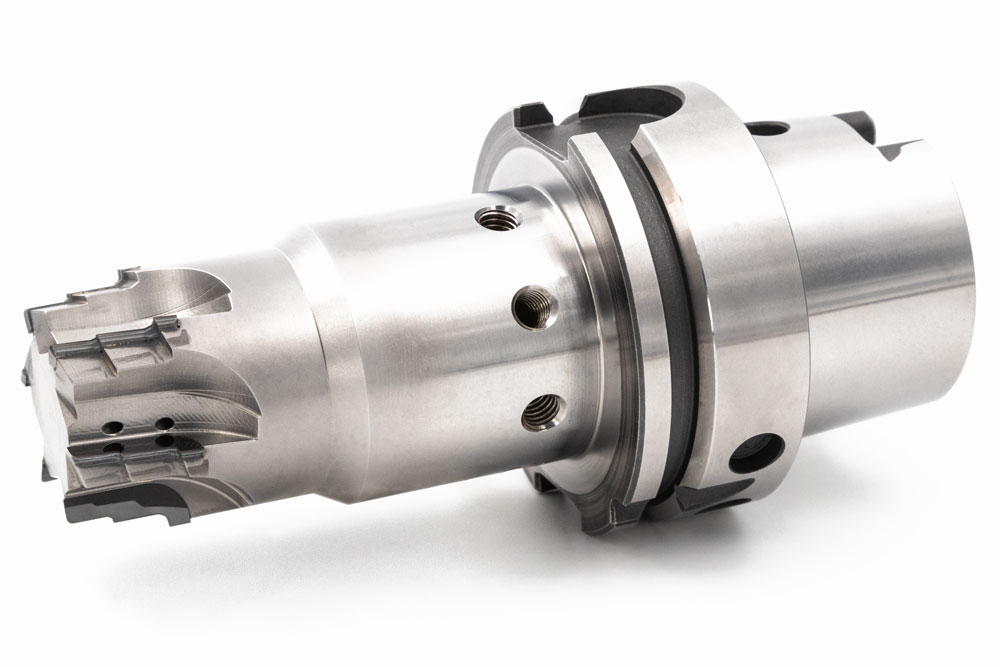 The requirements for special tool solutions come from the customers, whether as a workpiece sketch or problem description. The corresponding solutions come from our specialists. One of the most important tasks of our engineering team is to quickly and innovatively realise the perfect tool solutions with a focus on the highest customer benefit. We develop tool concepts for new workpieces or help to simplify existing processes decisively. In doing so, we draw on proven and cost-effective standard tools or, if required, use the enormous potential of individual special tools.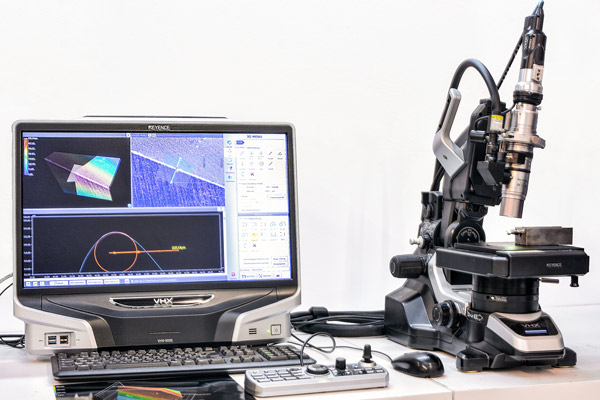 Tool Competence is not just a slogan of ours, it is our corporate principle and core value. Competent advice at all levels, top quality and delivery security are therefore of paramount priority at WEDCO. We set the highest standards when it comes to the quality control of our products and our production workflows. It starts with the raw material testing and covers all manufacturing steps which are precisely documented. Our fully automatic tool control center ensures the best possible quality control of our newly produced and remanufactured tools.