1
01.02.2020
SUMITOMO Wavemill WEZ Series
With the all-new WEZ milling cutter series, Sumitomo has summarized many innovations of the past few years in one milling tool. The result is a milling cutter, very versatile and suitable for almost all milling tasks.
Until now, one was forced to use a specific milling cutter for each milling task in order to achieve good milling performance and long tool life, but the WEZ milling cutter is one single tool that masters all tasks: regardless of whether you are face milling, shoulder milling, trimming, full groove milling, bore widening, immersing diagonally, circular milling or plunge milling: The new WEZ milling cutter from Sumitomo is the tool best suited for each of these tasks.
But that's not all: In the field of indexable inserts SUMITOMO introduced the new, universally applicable carbide grade ACU2500, which covers an unusually wide range of applications. neue, universell einsetzbare Hartmetallsorte ACU2500, die ungewöhnlich viele Anwendungsbereiche abdeckt.

It suits for processing steel and stainless steel as well as cast iron. Basis is the newly developed coating technology Absotech® Platinum, which became common with the current Sumitomo inserts. This multi-layer coating stands out by extremely good layer adhesion and high heat resistance. This is the basis for long tool life and versatile use.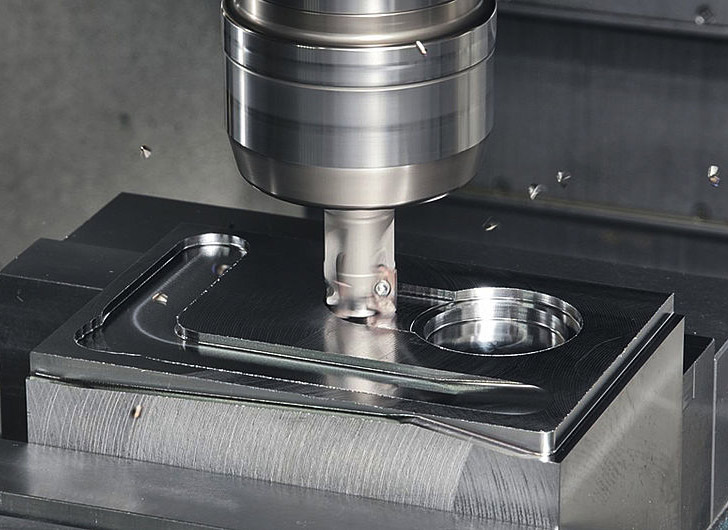 The SUMITOMO WEZ mills are available both as shell-type mills and as end-mills. The cutter diameters are closely staggered and range from 14 mm to 160 mm. The series includes two different-sized indexable inserts in order to cover various applications. In addition, diverse cutting-edge geometries are available which are tailored to your desired diameter.
A common feature among all WEZ mills is the unusually soft cut with very low cutting forces needed. This doesn't only reduce the noise level in the workshop, but also ensures lower energy consumption during processing. Even older and less powerfull machines can achieve all-time milling performance with WEZ mills.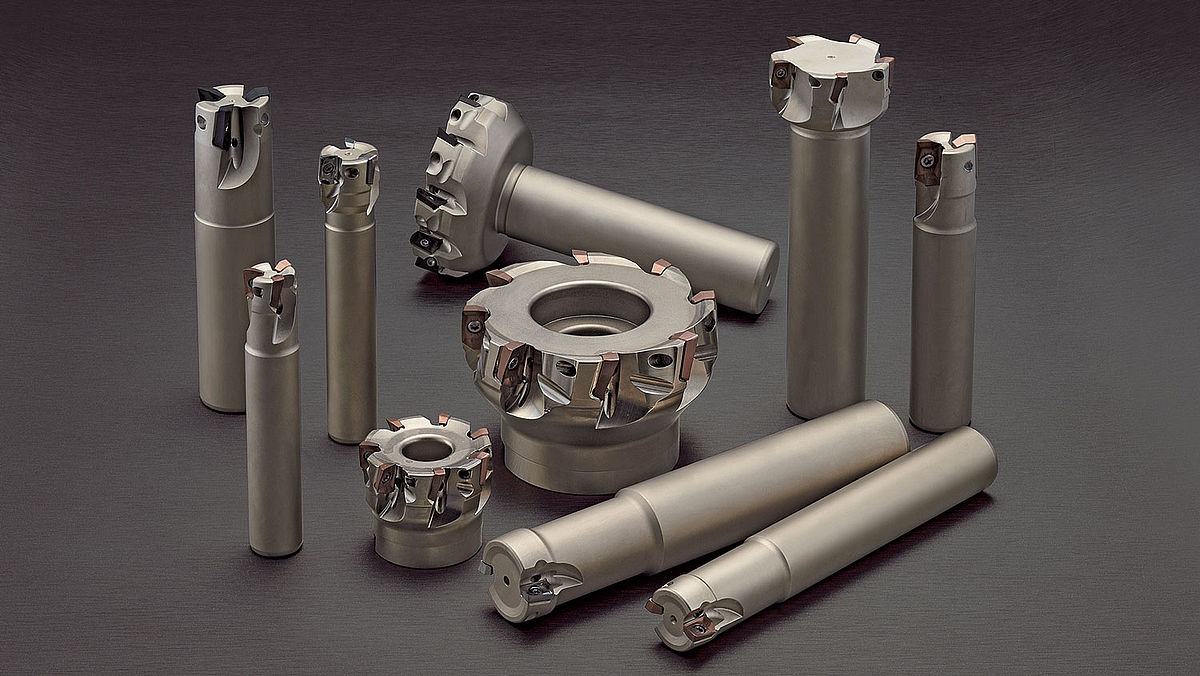 WEZ mills can be used very universally, there are 6 different cutting-edge designs and two different insert sizes to choose from to optimize your operation. Depending on the task, the various cutting edges either ensure high stability with severely interrupted cuts or special accuracies for finishing applications. Typs F indexable inserts, for example, have sharp cutting edges that prevent and ensure even more precise rectangularity for all diameters.
Also Type P has a sharper cutting edge. The insert has been developed for an even more precise shoulder angle and produces right-angled milling surfaces, comparable to results that can otherwise only be achieved with solid carbide end mills.
Specially featured comes Type S: In addition to a very sharp cutting edge, this type of insert has a lapped cutting face. This ensures that the chips slide off optimally and prevents built-up edges. An adhesion resistant DLC coating, which makes this plate suitable for machining non-ferrous metals, is optional here.
Choosing SUMITOMO's new WEZ milling system allows the choice between 10 different types of carbide and cermet, with and without coatings, which enables the tool to be optimally aligned to the material to be machined and the individual machining task.
Depending on their type, the contact surfaces of the indexable inserts are either sintered or ground with high precision, allowing them a high degree of precision in the insert seat and stable clamping. This assures high repeatability, improves axial runout, prevents vibrations and enables very good surface quality. The selection of the ground cutting edges, which have also been subjected to special edge treatments, are not only designed for high cutting performance, but also ensure the stability of the cutting plates in tough everyday workshop life. In combination with the high-performance coatings, the SUMITOMO WEZ series ensures revolutionary universality as well as extremely extanded tool life.