1
24.08.2020
Increase productivity? We have what it takes!

KWFL Ball-nosed end mills
The constantly increasing challenges when it comes to materials and machining strategies on the market when machining steels up to 52HR lead to ever higher standards and require the constant further development of solid carbide tools at Wedco.
Extensive benchmark tests have been carried out in the Wedco HQ application center with various materials over the past 12 months, e.g. 1.2316 (M303), with our own tools as well as competitor tools.
The newly developed KWFL-milling cutter series from our Premium linet contains solid carbide ball-nosed end mills for soft machining up to 52HRC, for roughing and high-precision finishing.

Some of the innovative features of this all-rounder are:
Ultra-fine grain carbide grade
Optimized cutting edge geometry for increased tool stability and optimal contour accuracy on the component
Even better surfaces thanks to micro-grain sizes
Finely ground micro-geometry
Optimized groove shape for even better chip evacuation
The latest coating technology with a very smooth surface for a reduced tendency to stick to the cutting edge
Greater stability in high-precision machining thanks to optimized shank transition
Result:
Both in internal tests and in well-established production processes at customer facilities, an increase in service life of up to 35% and, as a result, a significantly increased process reliability was achieved.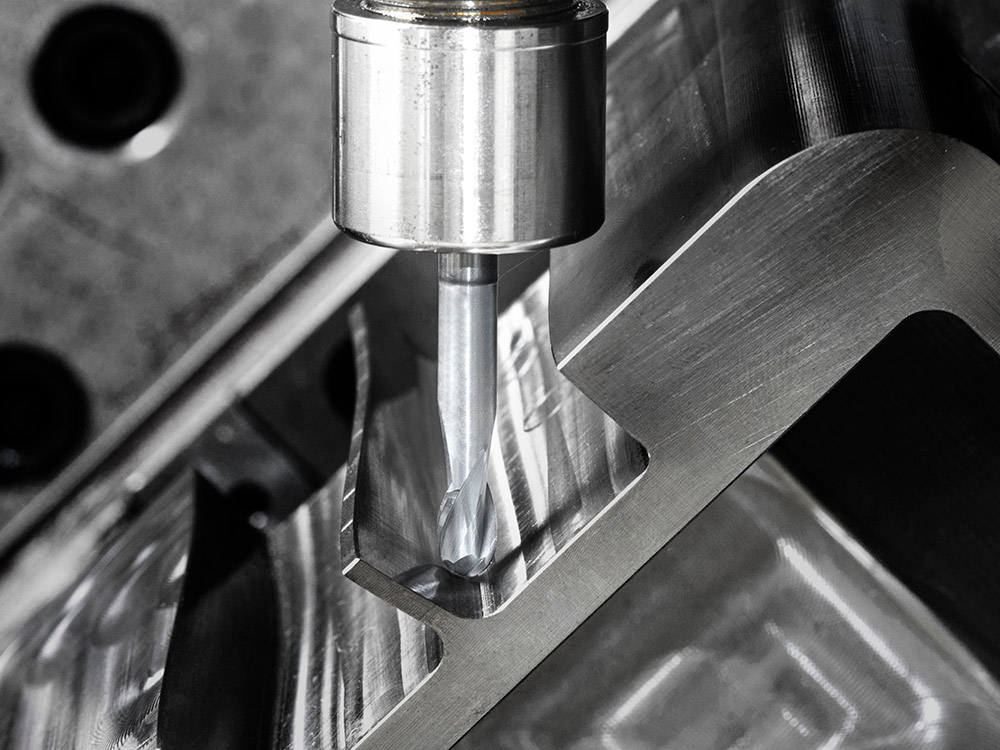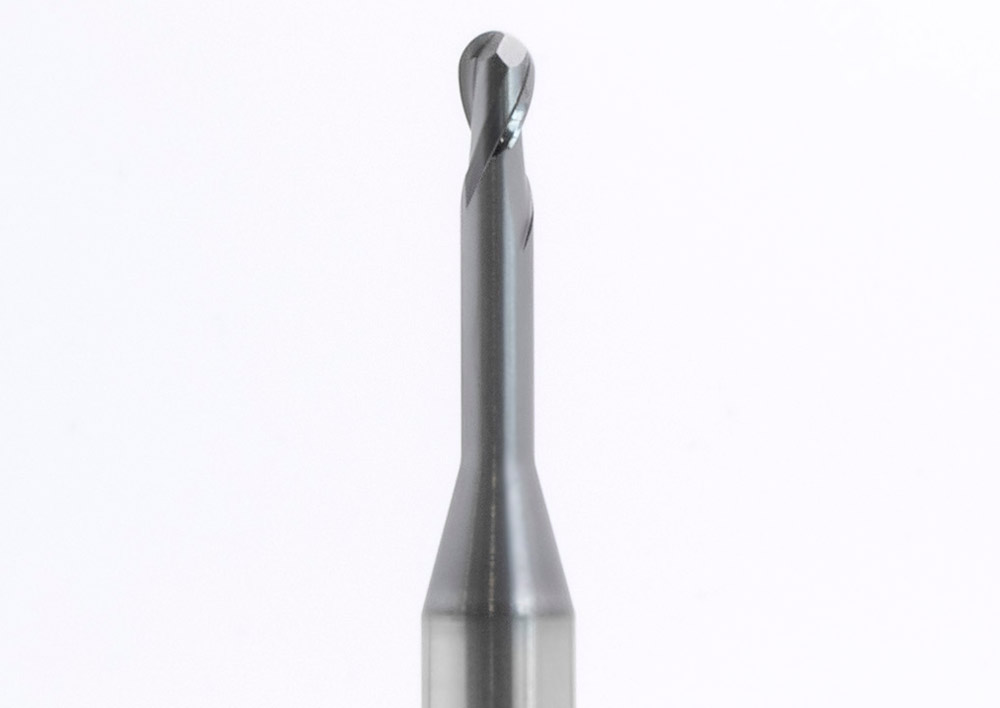 Improved chip evacuation and increased stability of the tools due to the optimized cutting edge geometry

Various cooling options such as dry, wet, MQL and cooling with cold air are possible without decomposing the coating prematurely thanks to new coating technology.
The advantages of this coating are: higher density, finer structure and smoother surface than conventional multilayer systems, resulting in an improved service life.
Applying the WEDCO VSO process micro-tips that are created by the grinding process on the cutting edge, are smoothed and homogenized, what results in a more stable cutting wedge and generates a more homogeneous structure. The result is an increased cutting edge stability as the cutting edge has a defined radius, providing a stable base to the coating, so that all of its advantages can be exploited.
The VSO treatment also minimizes edge and micro breakouts. Reduction of the coefficient of friction in the area of the cutting zone and the groove also promotes better chip evacuation.
All of these individual improvements add up, enabling a significantly longer tool life and enormously increasing process reliability in the milling process.
APPLICATION EXAMPLE
finishing in 1.2316 (M303)
endurance test (combination of face-milling and tangential 30°)
VC 100
ap 0,050 (th
ae 0,05
fz 0,06
hm 0,016
––

KWFL

operating length 1600m = 12std49min
actual cutting distance/edge 2524m
maximum deviation outwards 0,005mm
maximum deviation inwards 0,001mm

–– comparison tool

operating length 1600m = 12std49min
actual cutting distance/edge 2524m
maximum deviation outwards 0,016mm
maximum deviation inwards 0,003mm