1
28.01.2021
SUMITOMO Replaceable Head Drill MultiDrill 12 x D for deep holes
Deep drillings of more than 8 x D are making high demands on the machine tool, particularly on the workpiece clamping. The demands on tool clamping and the drills themselves are even higher. These demands require true specialists, because smooth cutting, optimum chip removal and great rigidity are essential prerequisites for straight bores, tolerance conformity, perfect roundness and cylindricity. They should be optimised for low cutting forces and excellent vibration damping.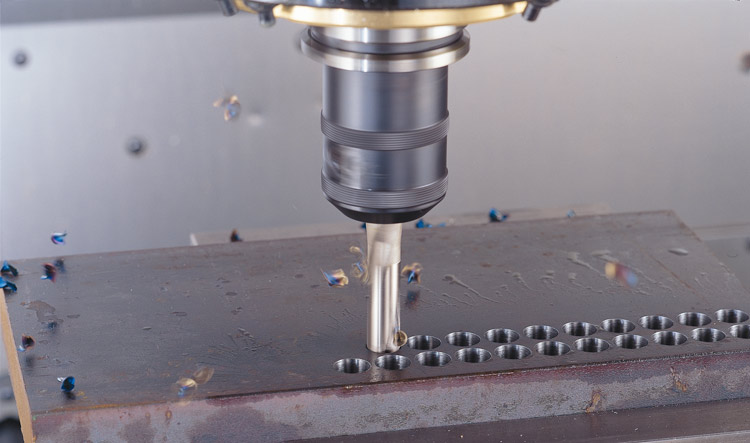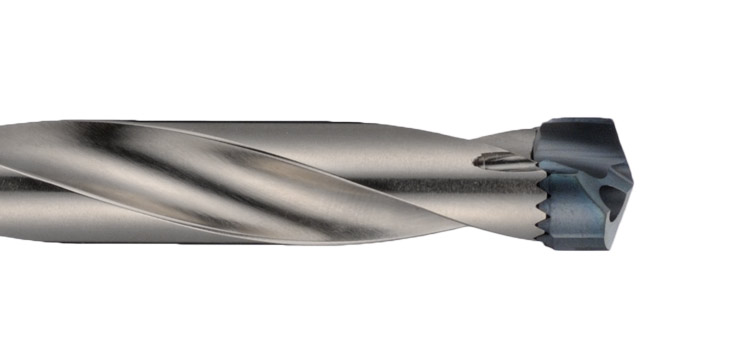 It might sound like to try squaring the circle, but with the MultiDrill "SMD" 12D, drills with replaceable heads in lengths of 12 x D and bore diameters of 14 up to 25 mm are available as standard products ex stock. The drill holders feature an all-new geometry with particularly deep, especially designed chip grooves, allowing exceptionally good chip removal and preventing metal chips to remain in deep bore holes, which could be a cause of damage on surface and bore. Additionally, this special geometry of the flute assures the high degree of rigidity of the long drill. To further improve stability and vibration absorption, the drill holders are strengthened at the rear end and come with a special designed flange to be supported by the chuck and thus improve smoothness and load dissipation. The cylindric clamping force, which follows the strengthened rear end, is responsible for the MultiDrill "SMD" 12D´s good concentricity. As a consequence, the 12 x D drill does not only provide high stability but allows a very smooth cutting process with good vibration suppression.
Sumitomos MULTIDrill "SMD" 12D does not only convince by its perfect qualities of the drill holder, its exchangeable drill tips made from coated carbide provide optimum cutting results. They are globally used on drill holders of up to 8 x D in length. Thus, the MultiDrill "SMD" 12D outperforms the competition in economic efficiency and application range, especially conventional solid carbide drills. These solid carbide drills have to be trashed or, at best, regrinded when worn down. With the MultiDrill "SMD", only the drill tip has to be replaced. The presision interface allows time and cost saving, simple replacement of the bore tip, providing highest concentricity and centricity. Thanks to their carbide grades and coatings, the MultiDrill "SMD" drills ensure longer service life and precise consistency of bore diameters, complyinga a narrow tolerance zone. Thanks to minimized wear marks, the cutting forces remain low with very small vibration amplitudes and enhanced tool life as a consequence.

Sumitomo provides tool holders of 1,5 x D, 3 x D, 5 x D und 8 x D in length for these replaceable drill heads. If drilling lengths of more than 12 x D are demanded, Sumitomo offers cost-effective, appropriate standard-drills of up to 40 X D in length.