1
02.07.2022
SUMITOMO Dual Mill DMSW-Series
High-productivity high-feed-cutter for rough milling with 6 cutting edges. The curved cutting edge enables stable machining in a wide range of applications.
High productivity thanks to an ultra-high metal removal rate as well as high economic efficiency, due to the stable six-edged insert.
The arc-shaped cutting edge reduces the cutting force to a minimum. High-efficiency machining at maximum feed rate per tooth of 3,5 mm/t is possible.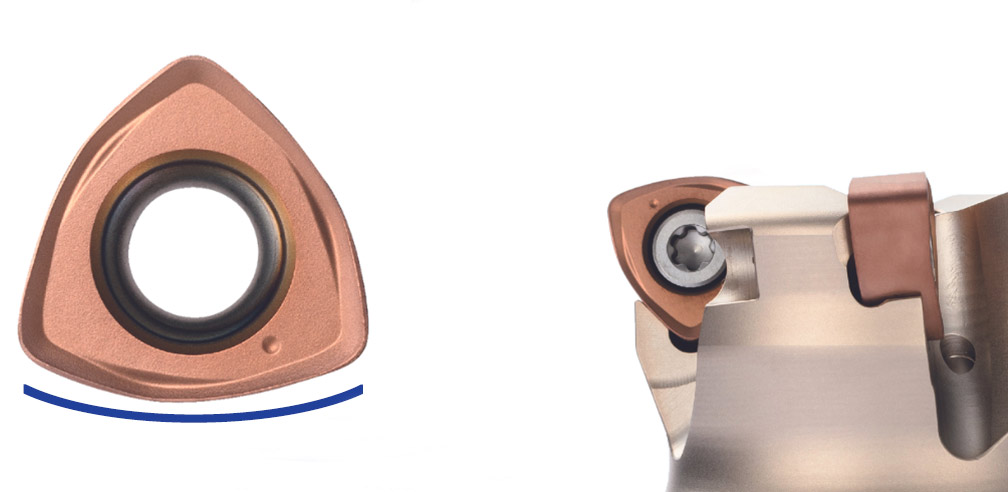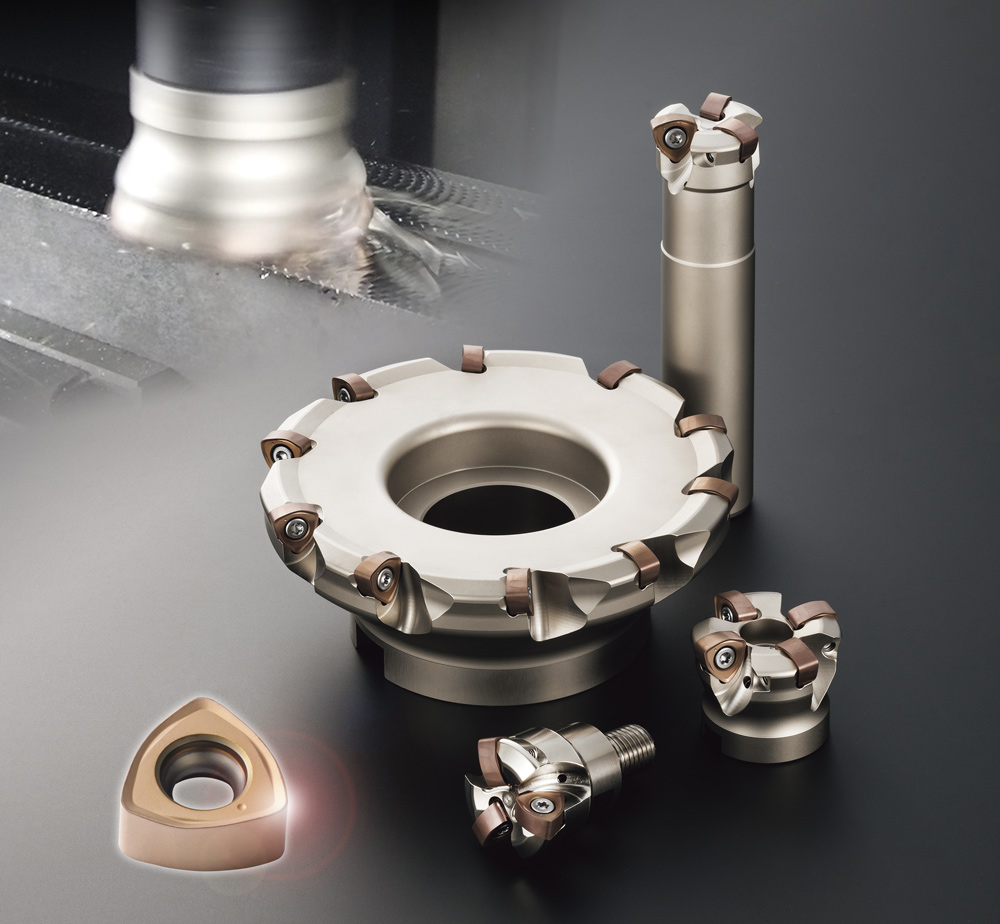 Scope of application

Cutting depths up to 3 mm can be achieved. Feed rate per tooth up to 3,5 mm/t.
Increases productivity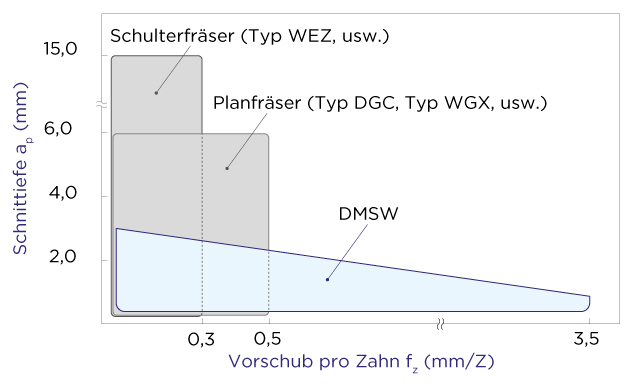 A small chip cross-section due to a small cutting angle enables high feed rates per tooth