1
25.11.2020
Horn milling system DTM
Horn erweitert das Planfrässystem DTM mit Schneidplatten zur Hochglanzzerspanung von Nichteisenmetallen und Kunststoffen. Die mit einem monokristallinen Diamanten (MKD) bestückten Schneidplatten des Typs DTS ermöglichen das Fräsen von nahezu perfekten Oberflächen und Ebenheiten kleiner 1 µm. Das Frässystem kommt dort zum Einsatz, wo hohe Anforderungen an die Güte der Oberflächen, beispielsweise Spiegelglanz, gestellt werden. Horn is expanding the DTM face milling system with inserts for brilliant-finish machining of non-ferrous metals and plastics. The DTS type inserts, which are tipped with monocrystalline diamond (MCD), make it possible to mill virtually perfect surfaces and achieve flatness of less than 1 µm. The milling system is used in situations where the surface quality has to meet stringent requirements – in the case of a mirror finish, for example. DTS type inserts are tailored to the DTM face milling system and achieve high levels of efficiency and cost-effectiveness in conjunction with pre-machining inserts. Either PCD or CVD-D is used for pre-machining, depending on the material being processed. All tools for brilliant-finish machining are generally designed with single cutting edges. The remaining insert seats contain roughing or balancing inserts. The MCD-tipped cutting edge is set to an axial projection of 0.02 mm. Due to the structural design, the PCD-tipped roughing inserts always pre-cut radially. This means it is virtually impossible for the MCD insert to be overloaded or damaged.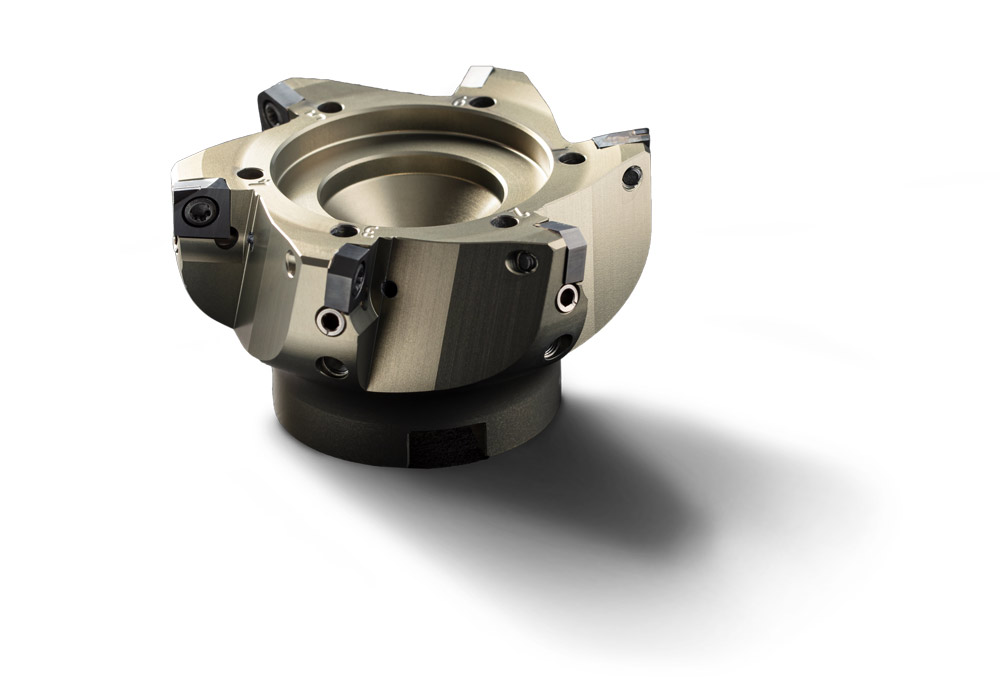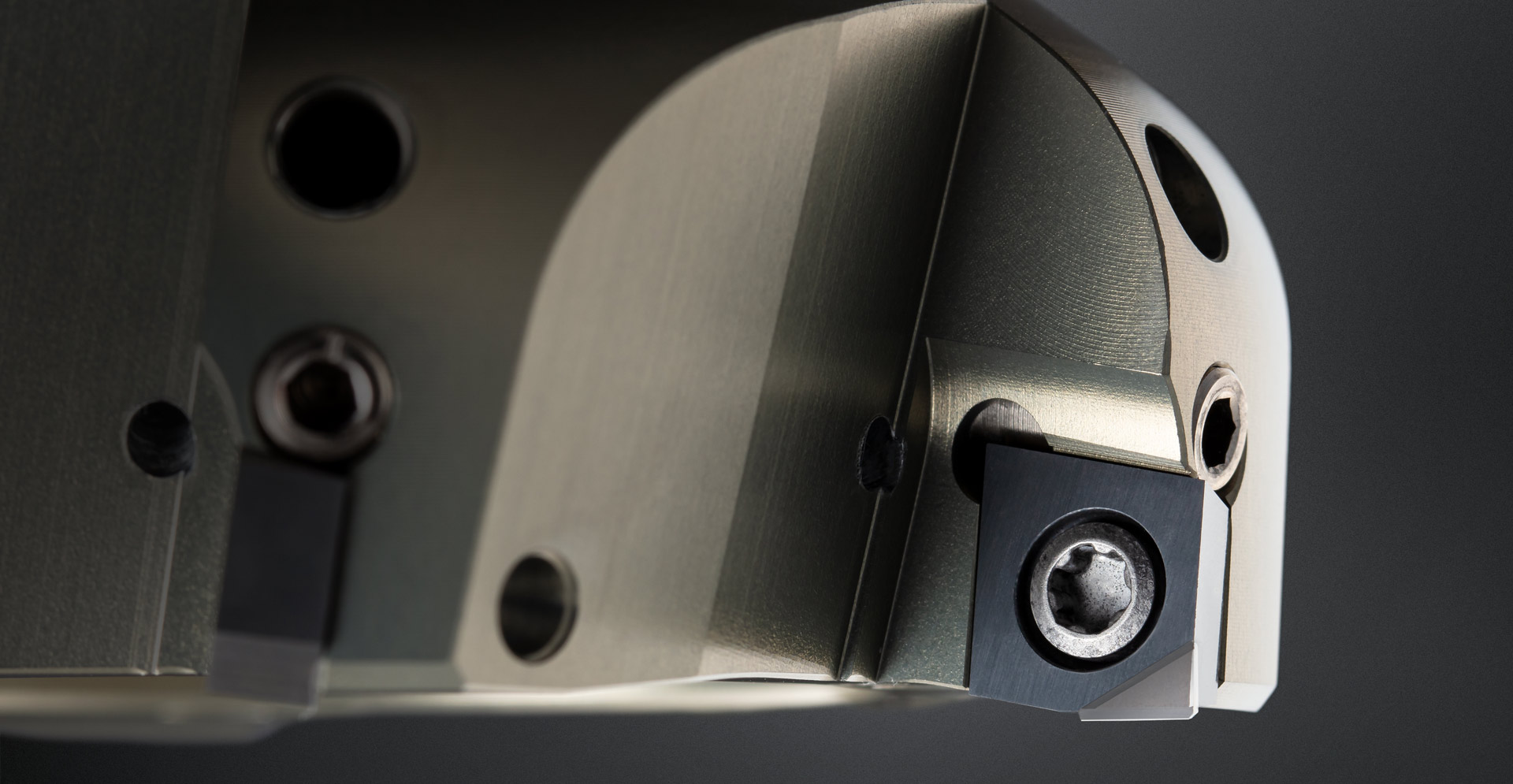 The insert seats of the DTM milling body can be adjusted in the axial direction via an adjusting screw. Every ten-degree rotation moves the insert seat by 0.01 mm. This means that the axial run-out of the individual cutting edges can be adjusted with micrometre precision. The internal coolant supply ensures targeted cooling of the contact zone and enables efficient chip removal. The low mass of the aluminium body protects the spindle and reduces energy consumption compared with steel bodies. Horn offers a fine balancing option for the body in order to achieve high cutting speeds of up to 5,000 m/min and ensure that the tool runs quietly.
The range of applications for brilliant-finish milling is huge. In the tool and mould making industry in particular, the method saves polishing while also increasing the quality of the surface and its flatness. It is therefore used in applications where the surface of the mould has a direct influence on the parts being produced. This includes clear, transparent plastics or valve plate sealing surfaces, for example. MCD-tipped ball nose end mills are used to produce PET blow moulds or chocolate moulds. In addition to brilliant-finish milling, Horn's tool portfolio also includes solutions for brilliant-finish turning with MCD tools.